Logen Young is here!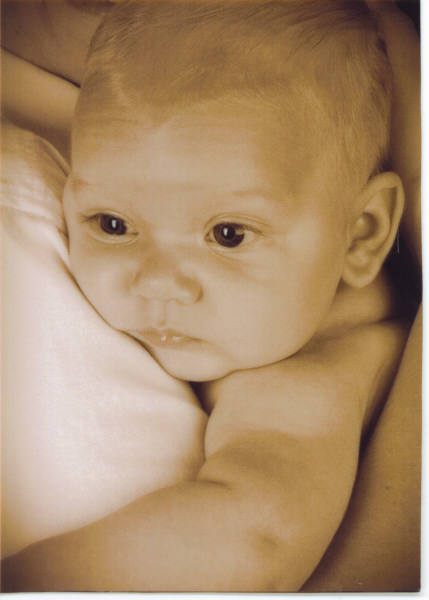 Logen was born July 1st 2003 after a very easy 13 hour labor. His daddy caught him, and he was born in the caul. He is a very laid back baby. He is tipping the scales at 17lbs now at 3 months old. He is a great nurser, and a good sleeper. He is really starting to giggle now. He is just such a great baby.
Check out the photo page for pictures from his birth.
Logen Young Pierce
July 1, 2003
2:15pm

weight: 9lbs 2ozs
height: 21.5 inches